Hi,
Since last summer I have problems with my CSEZ-01/17 outside temperature and humidity sensor. After some lightning I received an temperature measurement of -52 oC. My first reaction was that the sensor was defect because off the lightning but after some weeks suddenly the temperature was shown again.
Since some weeks the faulty temperature off -52 is back again but I now see that the temperature is shown correct and within a few seconds wrong on the -52 level again.
See below the temperature out of the Archive Handler.
I started a Debug but don't know how to read or translate this data, see the attached file.
Are there more users with this strange fault ……………
Thanks,
Albert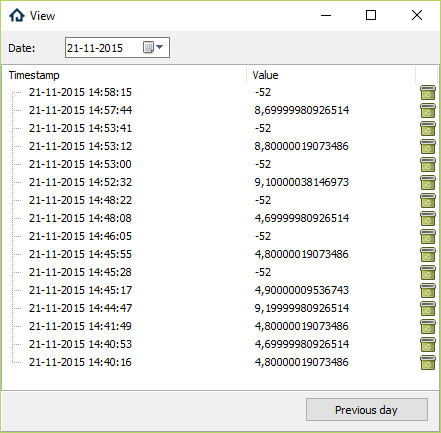 Debug.txt (1.36 KB)