Hello All,
I was wondering is I can create a Data Structure of a couple variables. For example: I have in my Siemens S7 PLC a Datablock where I Store the actual values of my RGB dimmers the structure looks like this: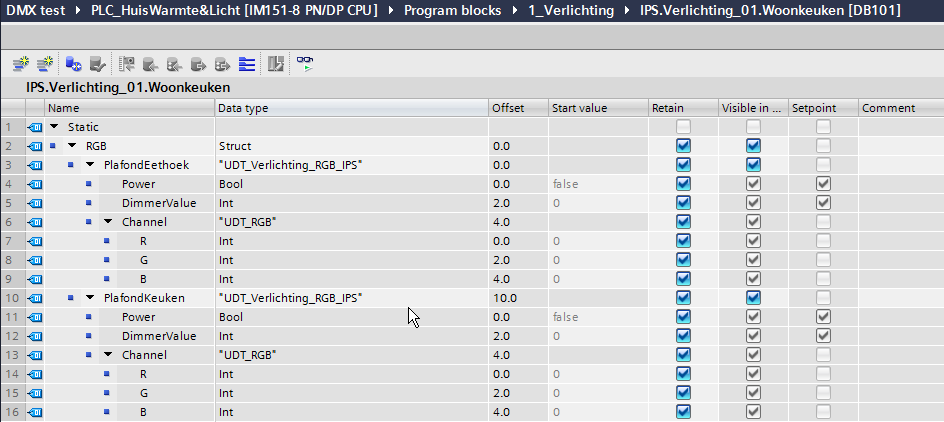 If I want to connect the variables in IP symcon now I have to create for each light 5 new variables. Which is doable but I have in total 20 RGB dimmers I need to control which means I have to create 100 S7 Variables… with 100 times the chance I make a little mistake. This would be a lot easier if I could just create a structure and give a DB number and a offset.
I hope there is something
Or maybe a way to import Variables from Excel?
Best regards, Martijn